I servizi SIXT a Los Angeles
I veicoli disponibili per il noleggio auto a Los Angeles includono i modelli più recenti di SUV, berline, cabriolet e monovolume prodotte da marchi leader come Fiat Chrysler Automobiles, Cadillac e Chevrolet. Potrete guidarle per tutto il tempo che vorrete grazie alle formule di noleggio flessibile SIXT, che comprendono il noleggio settimanale e il noleggio a lungo termine. Fate il pieno di extra per viaggiare da veri vip: dal pedaggio rapido illimitato al servizio di ritiro con autista all'arrivo e alla partenza.
Esplorate Los Angeles con la vostra auto a noleggio
Elettrizzante è l'aggettivo giusto per descrivere l'aria che si respira a Los Angeles. Questa ricca città della California vi trascinerà in un vortice di divertimento. Qui tutto luccica: dalle stelle della celebre Walk of Fame alle insegne di Venice Beach. Lasciatevi contagiare dalle luci della ribalta, percorrendo Mulholland Drive a bordo di una decappottabile. Lungo questa tortuosa strada si nascondono le ville dei vip. Ovviamente anche la vista è da Oscar!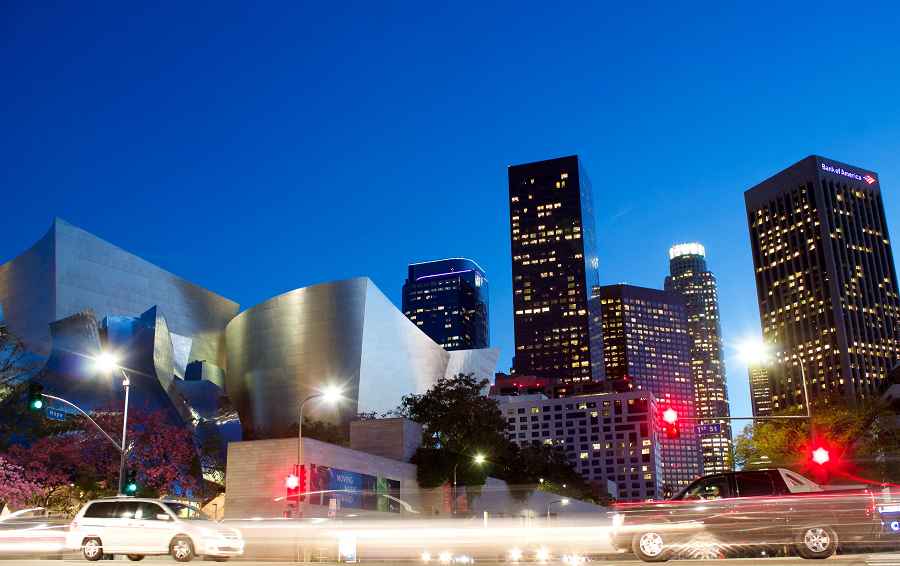 Estate 2020 a Los Angeles
Con le sue temperature miti tutto l'anno e le piogge rare, Los Angeles vive un'estate infinita. Il clima perfetto per avvistare le celebrità sulla Sunset Strip, gremita di boutique alla moda, locali storici e night club. Il divertimento prosegue sulla spiaggia di Santa Monica, con il suo luna park affacciato sull'oceano. Fate un giro sulla ruota panoramica, prima di imboccare la leggendaria Route 66 e avventurarvi in un viaggio on the road al volante di una ruggente auto sportiva.
Inverno 2020 a Los Angeles
In inverno a Los Angeles il termometro scende raramente sotto i 7-8°C, perciò potrete pianificare lunghe passeggiate nei quartieri della città. Nelle giornate piovose visitate il Getty Museum, il museo più famoso di Los Angeles, che esibisce opere di van Gogh, Monet e Renoir. Sulle San Bernardino Mountains, a est di Los Angeles, vi aspetta Big Bear Lake, paradiso degli sport invernali a sole due ore d'auto dalla città. Noleggiate un SUV 4x4 per raggiungerlo in completa sicurezza.